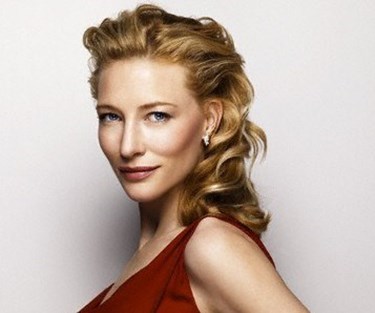 Cate Blanchett's Makeup-bag Must-haves
While she may be one of the most famous actresses in Hollywood - she has a star on the Hollywood Walk of Fame, three Screen Actors Guild Awards and three Golden Globe Awards - Cate is modest and down to earth.
Posted on 5/1/2014 9:37:23 AM
The 44-year-old describes her signature look as 'minimal' and maintains that life is too 'interesting' to spend too much time in front of the mirror.
At home as the mother of three boys and on the red carpet, she keeps things simple and drama-free. "I suppose when you're wearing couture the tendency would be to match the dress with a lot of makeup, but I think it's much more modern to be barefaced," she explained.
Speaking about her Oscar-nominated role as Jasmine, she said: 'For Blue Jasmine I made a decision not to wear any make up in the last shot of the film as I felt like she had such a mask on - I thought it would be a good idea to leave her with nothing and become completely transparent.' Cate also reveals that priming her skin is essential and one of the best tips she's picked up from make-up artists. Here are the products that she uses for sleep-deprived eyes and much more.
Source: www.style.com