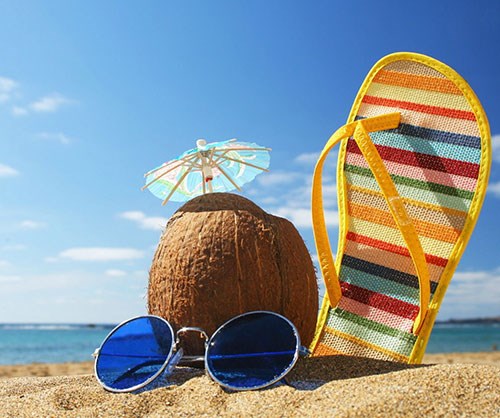 5 sun protection myths debunked by Dr. Gervaise Gerstner
How can you be sure you're protected do you ask? We turned to celebrity dermatologist Dr. Gervaise Gerstner to steal her secrets for healthy, youthful skin – and debunk five of the most common myths about sunscreen and premature aging.
Posted on 6/24/2018 9:08:17 PM
1. "Sunscreen smells bad and feels tacky on my skin; I only need to wear it at the beach."
The sun comes out every day, not just at the beach! Daily protection is the best way to reduce your risk for premature aging, advises Dr. Gervaise Gerstner.
The good news? Not all sunscreens smell like a bottle of chemicals. For daily wear, Dr. Gervaise Gerstner recommends a light, hydrating moisturizer with broad spectrum protection and a built-in SPF of at least 15 or higher.

2. "My skin is naturally dark so I don't need to wear sunscreen."
"People of all skin types get skin cancer," warns Dr. Gervaise Gerstner. The truth behind this myth is that melanomas - the most dangerous form of skin cancer - are much rarer in African Americans, Latinos and Asians. But these ethnicities are also likely to be diagnosed with later stage and more aggressive melanomas than their fair-skinned counterparts.
That's why skimping on sun protection can cost you, no matter your skin tone. In fact, between 1970 and 2009, melanomas increased eightfold among young women aged 18 to 39, reports the Mayo Clinic.

3. "SPF level is what protects me from the sun."
Don't be fooled by sub-par sunscreens with a high SPF number. There are two types of damaging rays and SPF only protects against one of them. "UVB
rays, the ones SPF addresses, are responsible for burning skin but UVA rays penetrate deeper into the skin and cause aging," explains Dr. Gervaise Gerstner.
Read product labels carefully and make sure it's a broad-spectrum sunscreen offering protection against both UVA and UVB rays.
4. "Sunscreen makes my face break out."
Sure, slathering a bottle of oily sunscreen onto your face can turn your T-zone into a facialist's nightmare, but the availability of pore-friendly options means that's no reason to skimp on protection.
"To avoid breakouts, look for oil-free formulations for the face," advises Dr. Gervaise Gerstner. Sunscreen labeled "non-comedogenic" is your breakout-prone skin's best friend.

5. "Wearing makeup with a built-in sunscreen is enough to protect my skin."
"No makeup that contains SPF is enough by itself to protect your skin," says Dr. Gervaise Gerstner.
Even on cloudy days, up to 40% of the sun's ultraviolet radiation reaches the earth, causing premature aging and wrinkling for exposed skin. Her secret?
"Use makeup with SPF as an extra layer of daily insurance over a moisturizer with UVA/UVB broad spectrum protection."
Source: www.stylelist.com