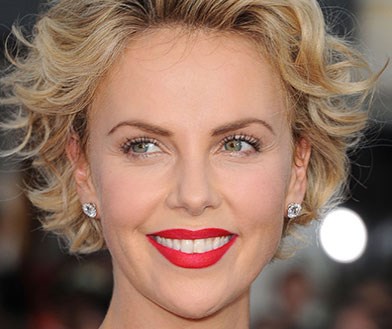 5 Genius Beauty Tips from Celebrities
Your favorite celebs spill their hair and beauty obsessions, and we reveal how they get those perfectly flawless looks. With these celebrity hair and beauty secrets, you can't go wrong. Plus, you'll look all sorts of red carpet ready.
Posted on 11/25/2015 10:52:15 AM
Lauren Conrad
Lauren dispenses tons of beauty wisdom, but we're partial to her advice against blowdrying hair in the steamy bathroom right after you've showered—the humidity will only make your hair frizzier.

Halle Berry
Wiping your lipstick off may seem counterproductive, but that's exactly what Halle does to make her lips look naturally stained. She says, "I put on red lipstick, wipe it off, and then apply clear gloss." It's a genius way to get a flushed lip look without extra products.

Charlize Theron
Charlize once revealed that she regularly changes up her skin care routine so that her skin doesn't get too used to one product in particular.

Eva Mendes
Eva said of the secret to maintaining her enviable mane, "I like to condition my hair overnight. Put it all over your hair before you go to sleep and leave it in a shower cap until morning. Then rinse and voilà."

Liv Tyler
Liv picked up one seriously genius beauty trick on the set of "Stealing Beauty" almost twenty years ago. She divulged, "After applying foundation and a little blush, dust your face with translucent powder, then mist skin with a rosewater spray and lay a Kleenex over it for a second. It makes your face seem flawless in a way that looks like you aren't wearing makeup."

Source: www.dailymakeover.com