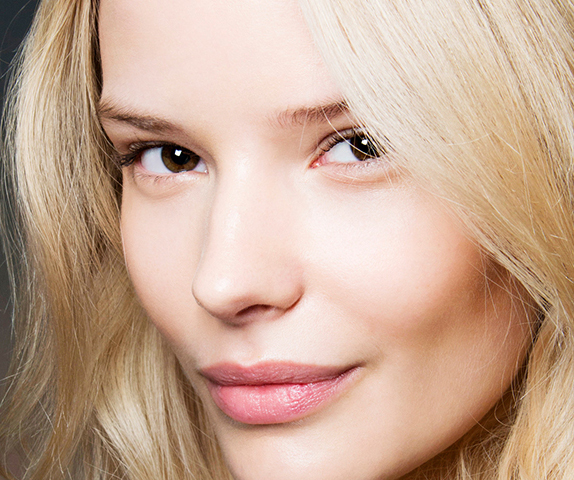 4 easy ways to make your skin look its best
Here are four skin-saving tricks you should incorporate into your routine.
Posted on 11/25/2015 10:52:38 AM
1. Wear Sunscreen to Prevent Dark Spots
News flash: Age spots have nothing to do with your age and everything to do with sun exposure. These permanent pigmented marks are the result of skin that has been repeatedly bombarded with ultraviolet rays. So whether you're celebrating your 18th birthday or your 30th, the only way to prevent age spots is with daily sun protection in the form of -- you guessed it -- sunscreen.
2. Go Hands-Free to Avoid Breakouts
You probably know by now that you shouldn't pick a blemish. Unless you're employing a surgical-style hand-washing regimen, your fingers are likely spreading harmful bacteria to other pores and creating even more blemishes. However, keeping your skin clear goes beyond just washing your hands. Brace yourself -- what you're about to read may rock your world. Between texting, tossing it from purse to purse and shoving it in the pocket of your pants, your phone is a major source of bacteria. The last place it belongs is near your face. An easy solution: Invest in a great pair of headphones.
3. Cleanse Daily to Banish Large Pores
Because the size of your pores is determined by genetics, you can't physically shrink them. That's
the bad news. The good news is that you can help prevent them from getting larger and even help make them appear smaller. Cleansing your face regularly with an exfoliating wash will help keep pores dirt- and oil-free -- clogging is the main culprit of stretched-out pores. The best way to help minimize the appearance of your pores is with a topical treatment. Look for a lightweight cream with perlite (an ingredient that helps absorb oil) and a high concentration of Perline-P (an ingredient that strengthens the pore walls).
4. Eat Super Foods to Get Your Glow On
Revamp your diet to include foods that will boost your anti-aging efforts. Watermelon and mangoes are high in carotenoids, which help guard against sunburn. Blueberries are a natural antioxidant and will help protect you from premature aging. Wild salmon (not farm-raised) is another wonder food. Rich in omega-3 fatty acids, it will help keep your skin supple and moisturized.
Source: www.stylelist.com