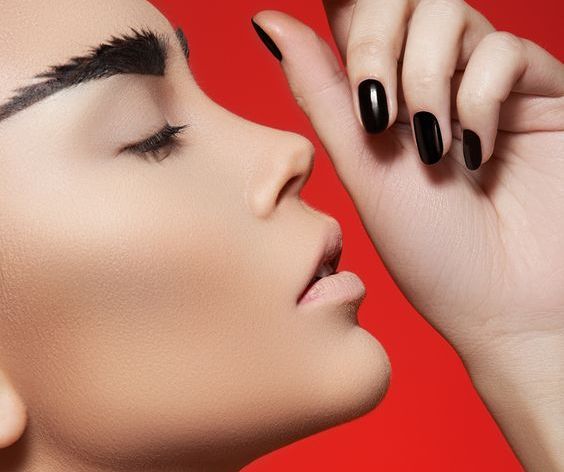 How To Get That Futuristic Met Ball look
A gathering of artists, musicians, people from high society! Beyonce, Taylor Swift, Madonna... Yes, I am talking about the New York Met ball – the talk of the month!
Posted on 10.5.2017 г. 21:16:41
Diamonds, glamour, electrifying light and mythological futurism! A gathering of artists, musicians, people from high society! Beyonce, Taylor Swift, Madonna... Yes, I am talking about the New York Met ball – the talk of the month! An event so significant that chances are we'd be talking about it for months! We're still in the swirl of this fashion storm!
Because for us at Pick N Dazzle, the glamorous world of Hollywood is often where we find out inspiration on how to make you dazzling and irresistible.
First and foremost the Met Ball is a fundraising gala for the Metropolitan Museum of Art, but it is also a lot more than that! The New York met Gala is a chief fashion event in New York, most elite social function of the year, and probably the biggest fundraising night in the Big Apple.
Its importance to the fashion industry, and impact on fashion trends, are reflected in the huge media attention it receives, the hundreds of blogs, newspapers, magazines, websites that invest time discussing, critiquing and endorsing the individual styles of the celebrities in attendance.
Every year the Met Ball is dedicated to the respective annual theme of the Costume institute exhibition and sets the tone for the formal attire of its guests. This year the theme was Manus X Machina: Fashion In An Age Of Technology.
The gowns were bold and unpredictable and did not fail to make a statement – from Emma Watson's beautiful black and white dress made of recycled PVC and Claire Danes's fairytale Cinderella dress made of fibres that glow in the dark, to Madonna's staggering outfit – the looks ranged from fine and exquisite to loud and spectacular! To go hand in hand with the futuristic theme, the dominating make-up choices were metallics, bold sparkling smokey eyes and shimmering golds.
And since we are sure that you yourself are up for a little vibrant futuristic adventure of your own this summer, we thought we'd offer you a few product suggestions that can help you get that look!
Our go to brand for this occasion is Teeez! Have you checked it out yet? Truly breathtaking and extraordinary!
MYSTERIOUS CRYSTAL EYELINER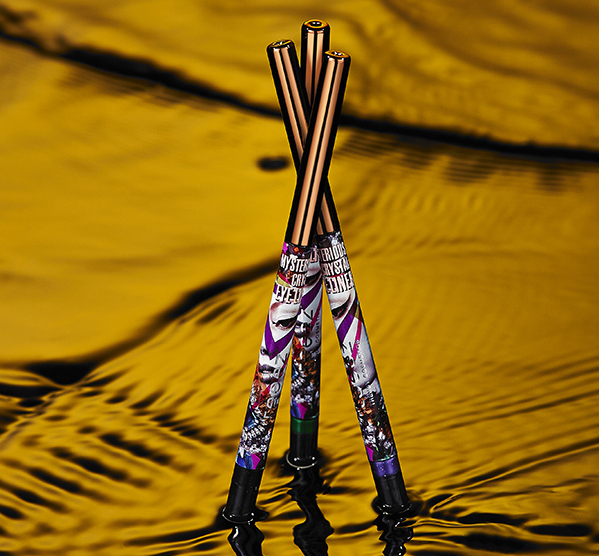 This eyeliner from Teeez's Desert Glow collection contains pearl particles that sparkle against the backdrop of the deep, beautiful shades within the range. The shimmering pearls will give your eyes that metallic look! It is available in 6 mind-blowing colours and it is waterproof so you can have all the summer fun you want!
SPECTRUM OF STARS EYESHADOW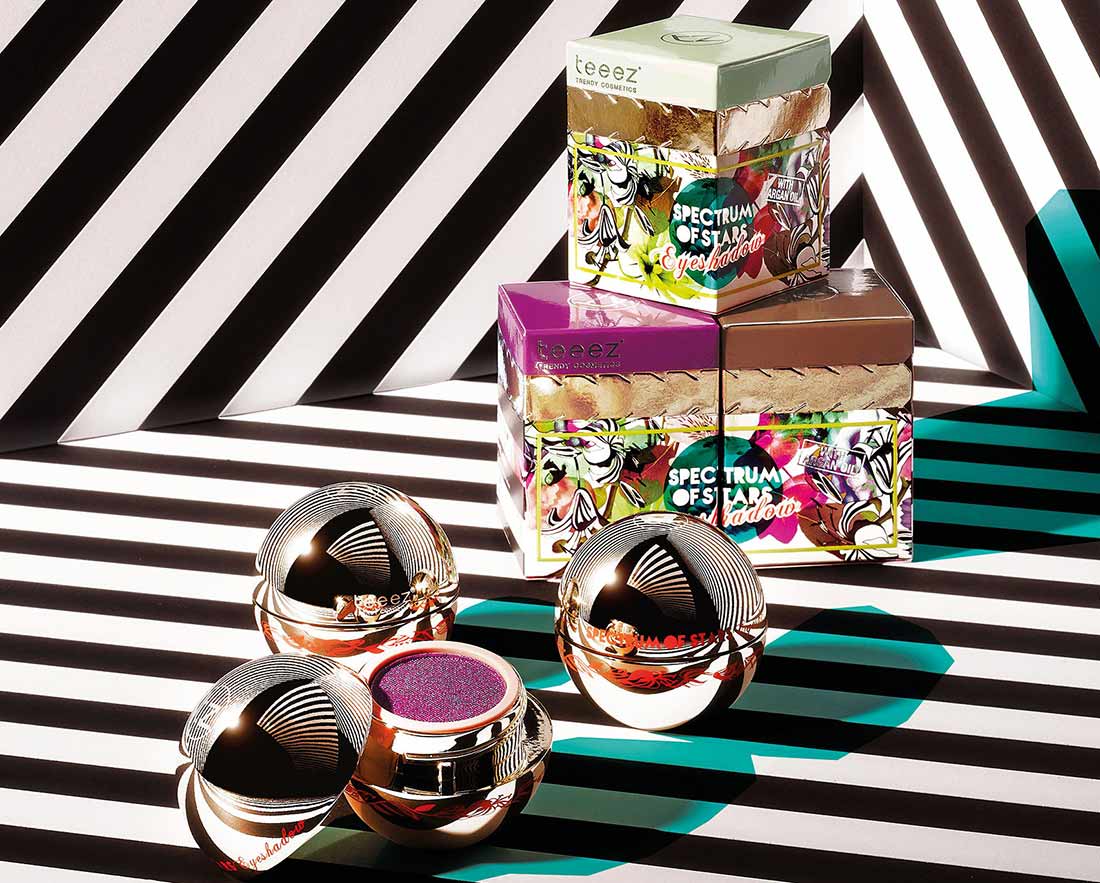 Look at these! Don't they look like they've been rocketed to Earth from a distant and rather sophisticated future?
They offer a range of 17 colours, you can find them in Teeez's Sugar Rush collection. So regardless of whether you want Kate Bosworth's golden eye-lids or Kristen Steward's metallic grey, these gems would be your go to choice.
Amongst the ladies that had that metallic eye make-up look were Emma Stone, Rita Ora, Kristen Steward. Blake Lively and Kate Bosworth had chosen the shades of gold for their eyes, whilst Zendaya had gone for hypnotizing bronze smokey! It certainly made them unforgeable!
GOLDEN GLOW LIP GLOSS
The American actress/singer/dancer Zendaya and British singer/actress Rita Ora had chosen the more subtle but translucent effect of lipgloss with traces of metallic sparkles.
Teeez's Golden Glow Lip Gloss, from the Desert Glow collection, is an excellent choice for recreating that look! It comes in 10 different shades and nourishes and hydrates your lips whilst making them irresistible and shimmering, almost reflecting the bright future ahead that your look will be dedicated to!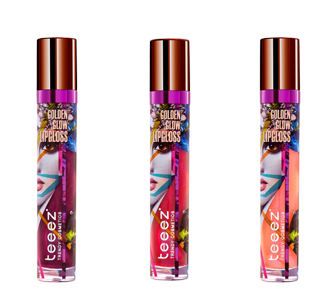 EVE'S READY TO WEAR LIPSITCK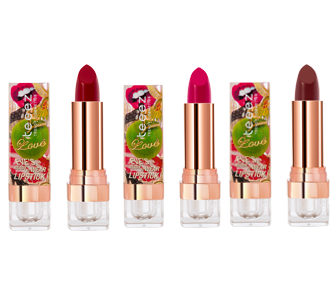 For recreating some of the bolder looks of the night - Taylor Swift's intense blueberry lips or Rachel McAdam's deep burgundy lips - try Eve's ready to wear lipstick from the collection La Isla Chique. These won't fail to help you leave a lasting impression! They come in a range of 12 powerful colours, free of parabens, and have the added benefit of natural wonders, such as wild mango, that hydrate and nourish your lips.
DESERT METAL MASCARA
To complement your Manus X Machina look, why don't you finish with the colours of Desert Metal Mascara from the Teeez' Desert Glow collection. It comes in four daring colours – Midnight Skinnydip, Sapphire Night, Tiger's Eye, Midnight Sky – for eyes that leave a mark!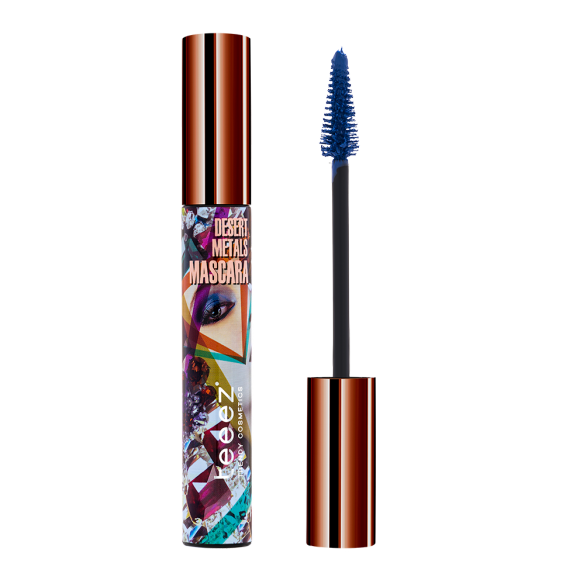 Now go ahead and organise your own Met Ball inspired party and show off as you'll certainly be the brightest star in the technological sky of the century! You've got the make up sorted out, now if you're still out of a dress, it is never too late to get a little bit creative with that roll of aluminium kitchen foil in your drawer! Only joking! (Or am I?)
Now navigate towards the Beauty Profile section! It is our way to make you feel like a VIP with a specially assembled product selection to match your unique features! All you have to do is let us!