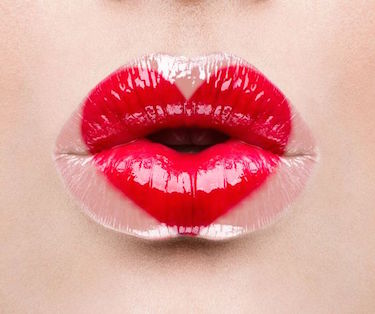 Lips, Lips, Lips… Who Can Resist Them? PART 1
The evolution of lip colour products and what's your best pick?
Posted on 18.7.2016 г. 15:06:32
I decided to go shopping for lipstick the other day and I chose a high-end store that had professional make up artists that give customers advice, help them try on different products and generally make them feel pampered, aiming to turn make up shopping into an exciting experience.
Well mission accomplished - I, indeed, had quite the experience! I was bombarded with words like lip lacquer and lip crayon and lip stain and suddenly started to feel like an Amish person holding an iPhone for the first time!
What did it all mean? What's lip stain and do I have to get special laundry detergent to get rid of it?
Anyway, after awhile I decided to carry out my own little research and find out what's new in the world of lip colour, and what and why were the best choices for particular needs and occasions!
Here's the breakdown and my favourite picks.
LIPSTICK
Let's start with the good old, well-known lipstick! Invented, allegedly, 5000 years ago, lipstick has long been the only lip colour product there was. It gained popularity in 16th century England, and of course, the rest is history.
Lipstick is made mainly of wax, oils, emollients and pigments. It is thick due to the high consistency of wax, and its colours are deep and intense. If you want a daily, easy, steady presence of colour on your lips; and a huge variety of shades to pick from, go for lipstick.
The thick texture protects the lips from environmental hostilities. It doesn't stay on for long and needs to be reapplied ever so often, but it provides longer wear than lip gloss. It has a matte effect.
FAVOURITE PICK – EVE'S READY TO WEAR LIPSTICK BY TEEEZ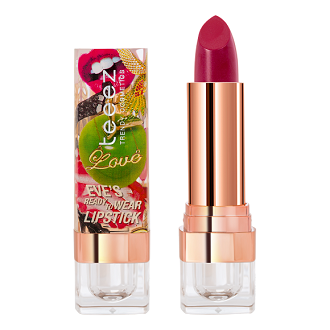 Based on mostly natural ingredients such as wild mango, this lipstick has great hydrating and nourishing properties and comes in 16 stirring shades!
Absolutely irresistible!
LIP GLOSS
Lip gloss was invented by Max Factor back in the 1930s as movie make up. The aim of the product was to make actresses' lips look impactful in black and white films.
Today the variety of lip gloss colours has greatly increased; however, lip gloss still fulfils its legacy of ensuring gloss and shine with only a slight hint of colour. So if you're after lustrous lips with little colour, lip gloss is your product.
It's way more hydrating than lipstick and it's more suitable for casual everyday wear. Normally it doesn't last as long as lipstick and needs to be reapplied more often; however, many brands today offer long wear lip gloss and coincidently my favourite pick happens to be exactly like that!
FAVOURITE PICK – OH MY GLOSS BY RIMMEL LONDON
Enriched with vitamins E and Argan Oil, this lip gloss nourishes and moisturises the lips. It uses Rimmel's 'Gloss Lock' technology, which makes it an echelon product for its category!
It makes the lips blindingly beautiful and offers 18 delicate shades to choose from! What's even more, it is a very special kind of lip gloss as it stays on for up to 6 hours! Dazzling!
LIP BALM
The evolution of lip balm throughout the years is absolutely amazing! Once a thing of chapped lips cure, invented in the late 19th century by a doctor, modern lip balm is unrecognisable!
Today, it is just as chick and fashionable as lip gloss and lipstick, available in different tints, mouth watering flavours and stylish packaging.
The one great thing that modern lip balm has preserved from its candle-like, wrapped in foil original ancestor, is its powerful healing and moisturising effect that nourishes and repairs cracked, dry lips and shields them from cold weather, sunburns and other environmental factors.
FAVOURITE PICK – OBJECT OF AFFECTION LIP BALM BY TEEEZ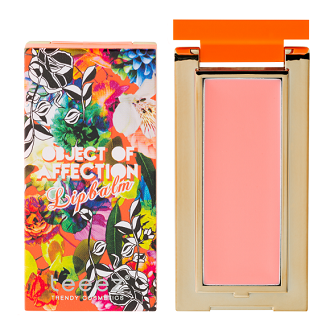 Teeez's Object of Affection Lip Balm is an absolute treasure! It comes in a very trendy packaging and is available in 4 stunning scented shades – strawberry fields, summer blossom, lucky cherry, and vanilla sky (on the picture).
Apart from working its lip balm magic of keeping your lips soft and hydrated, this precious jewellery has got an added secrete extra – it has antioxidant properties! What a gem!
Both Teeez and Rimmel London offer an exuberance of lip colour products that you will certainly fall in love with! In fact, you will probably find yourself absolutely unable to pick just one or two, I know I was flabbergasted when I started looking!
You are definitely going to need our help! So quickly hop over to Pick N Dazzle's Beauty Profile section, subscribe and start the hunt for the perfect lip make up today!
And stay tuned for part 2 where we'll discover the magic of those mysterious new species - lacquers and stains.