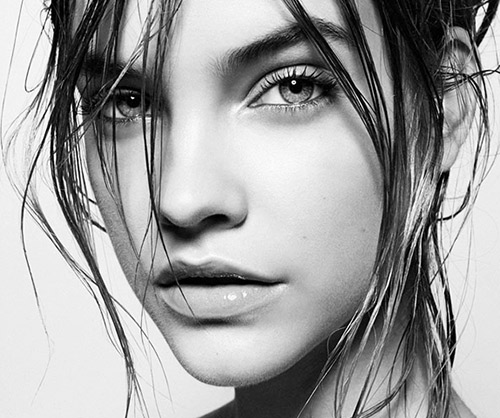 5 Humidity-Defying Hair Tricks For Smoother Strands
Beat humidity with our five tricks for smooth hair.
Posted on 9.7.2014 г. 17:27:15
Humidity: even thinking the word seems to make our strands frizz up. Though moisture-heavy air may do wonders for our skin, it tends to turn our hair into a style that can only be described as Carrot Top-esque. Fortunately, we have a couple tricks up our sleeve—keep reading to see how to keep your strands sleek, shiny, and frizz-free this summer!
Skip Shampoo
Shampoo may make your hair feel squeaky clean, but it can also dry out your your scalp's natural oils—in other words: frizz city. Every other time you wash your hair, try skipping shampoo, or using half of what you would normally use. Or, go double-duty and use a shampoo that conditions as it cleanses, then apply your normal conditioner only to your ends.
Deep Condition
To keep your strands looking sleek and shiny, give yourself a deep conditioning treatment once every week to fight off pool and sun-induced dryness. Apply a conditioning hair mask to your strands and cover your hair with a shower cap—this will trap the heat in from your shower and allow the formula to better penetrate your hair. After a few minutes, just remove the cap and rinse for soft, shiny locks.
Pre-Blow Dry Prep
What you do immediately after your shower is vital to keeping frizz at bay. Apply a serum, if you have straight and wavy hair, or mousse, if you
have curly hair, through your damp strands. This will protect your strands from your blow dryer, and will also lock in all of the product's smoothing benefits while your hair is still wet. Next, choose a dense brush with varying bristles and tilt the nozzle of your dryer down for a smooth, sleek blow dry.
Seal It
The final step? Seal everything in. It's crucial that your hair is completely dry before you leave the house—any signs of moisture will immediately cause your strands to puff up at the first sign of humidity. Keep humidity out by spritzing your strands with a sealing spray. It will create a barrier between your hair and the humid air outside, leaving you with shiny, silky strands.
Clear Mascara
And if you find yourself with a case of the mid-day frizzies, we have a solution for that too. Your secret tool? Clear mascara. This was a trick we picked up from celeb hairstylist Rob Talty: Instead of weighing your hair down with heavy oils, tame flyaways and frizzies around your root area with a clear mascara wand instead. Just brush, smooth, and go—so simple, we're almost mad we didn't think of it ourselves.
Source: www.byrdie.com