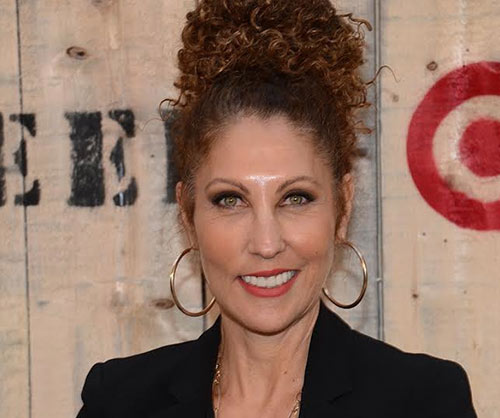 15 Makeup Commandments From Beauty Guru Sonia Kashuk
We asked her to share the top 15 beauty lessons she's learned over the years. Read them below.
Posted on 13.8.2014 г. 19:42:22
Sometimes it really pays off to get there first. Such is the case for Sonia Kashuk — the original Target collaborator. The makeup-artist-turned-business-woman began working with the megachain 15 years ago to build what is a cult brand today. First, she offered affordable makeup, chic cosmetics cases, and beloved brushes in the coolest printed packaging (possibly, ever).
This month, she celebrates her 15th anniversary with Target via an epic new collection of brushes, bags, makeup, and more. So, here are her 15 beauty commandments, in her own words.
1. One of the first makeup lessons I learned was more is not always better. When I was younger, I used to pile on the makeup, and when I would go out during the day without "my face," no one would recognize me! That's when I knew makeup should not be a mask.
2. You can't do great makeup without great brushes!
3. Bronzer is no longer a Summer product; it should be used year-round. A bit of blush and bronzer can transform a face — use blush for brightness and bronzer for tone.
4. Foundation is like your Spanx — no one should ever know you are wearing it! When the color is correct, it should just disappear, allowing you to just spot-treat if desired.
5. Natural-style false eyelashes are a secret weapon that can transform your whole look.
6. Blend, blend, blend, oh, and blend!!
7. Find your core basic look that really works for you and then experiment from there. Slowly add a colored lip or play with a smoky eye. It will be
easier to try new things if the base is something you are comfortable with.
8. Price does not dictate quality!
9. The art of makeup is all about cheating your flaws and imperfections! If you have droopy eyes, extend color on the lower lashline upward at the corner of the eye. Follow with some concealer underneath using the contrast of dark and light to create a lifting effect.
10. A smoky eye has many different levels of intensity. You can go from soft and smudged to dark and bold depending on your desired look.
11. Don't be afraid of a bold lip. It's all about the power of one — keep everything else simple so your pout is the main focus. And don't forget to blur the edges of the lip line to avoid a "drawn-on" look.
12. Proper skin care is essential to beautiful makeup.
13. When filling in a brow, brush the hairs downward first and then fill in, so when you brush the hairs back up, they cover the line you just drew. This creates a natural-looking brow.
14. When I started, primers weren't around, but I have truly become a believer in primers! They are amazing at creating a smooth base for makeup and extending longevity of wear.
15. It's makeup for goodness' sake, there are no rules except to have fun!
Source: www.bellasugar.com
Want to keep up with fashion? We send out regularly an update with the latest fashion trends, styles and collections. Get yours direct in your inbox and keep ahead of fashion.