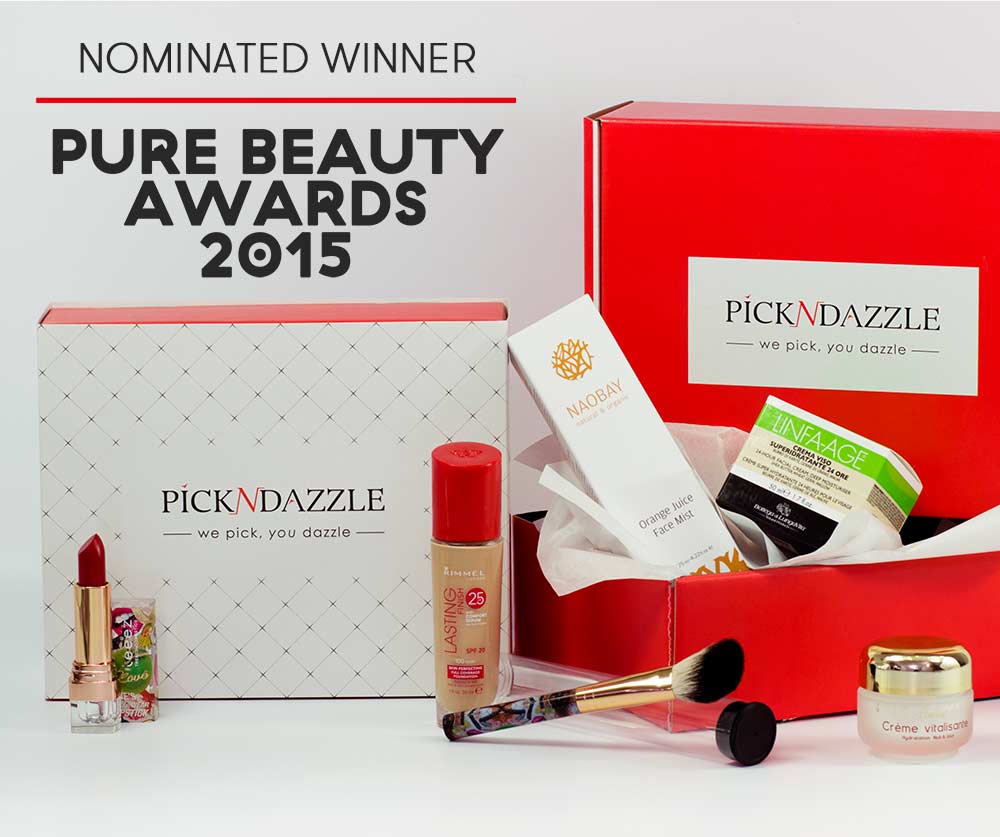 Pe Covorul Rosu: Din Romania Cu Dragoste
Pick N Dazzle paseste pe covorul rosu la Londra cu suportul a peste 7000 de voturi din partea fanilor si clientilor!
Posted on 02.11.2015 11:21:51
Impartasim vestea cea mare si va spunem din toata inima MULTUMESC, voua, comunitatii Pick N Dazzle pentru plasarea iconicei cutii rosii printre castigatorii Premiilor Pure Beauty Awards 2015 la categoria Best New Retail Innovation.
Cei mai buni in frumusete pentru anul 2015 au fost anuntati in cadrul unei ceremonii tematice ce a avut loc in sala de bal a binecunoscutului Hotel Savoy din Londra, saptamana trecuta. Mai mult de 332 de branduri, companii si concepte s-au aflat pe lista scurta si au concurat la 34 de categorii pentru dragostea si voturile clientilor si cititorilor. Doar cativa s-au remarcat in partea de sus a topului.
Evenimentul este intotdeauna un punct culminant in calendarul industriei de frumusete
din Marea Britanie iar participantii sunt jucatori cheie intrati in industria frumusetii Europene si Mondiale cu un an in urma.
Este o mare onoare si privilegiu pentru Pick N Dazzle sa se afle pe aceeasi scena cu retaileri din Marea Britanie ca Harrods, Selfridges, Harvey Nichols, House of Fraser, Debenhams, The Perfume Shop, Boots, Superdrug, QVC, feelunique.com si escentual.com.
Acest premiu este pentru toti clientii nostri, bloggeri, parteneri si echipa noastra!
Noi ne vom continua misiunea – aceea de a cauta cele mai bune si cele mai interesante produse de infrumusetare si a le adapta la nevoile, preferintele si stilurile clientilor nostri.
Gasiti lista completa a castigatorilor premiilor Pure Beauty 2015 aici.